History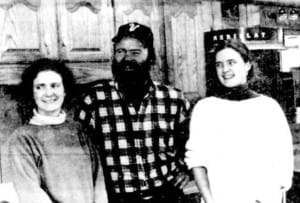 Viking was started in 1944 as "Pine Tree Products" by Judson Flanagan and his brother-in-law, Gene Rich, in Belfast, Maine. At this time, the business was at the Muck on Lincolnville Avenue and Miller Street. "Pine Tree Products" operated as a small, short lumber mill producing barrel staves, pallets, and box stock.
In 1945 "Pine Tree Products" was incorporated as "Viking, Inc." In 1949, as the mill began to expand, it was moved to Belmont Avenue across from where McDonald's is in Belfast today. This location provided more room for increased production. Here it operated as a dry kiln planer mill, wholesaling long lumber.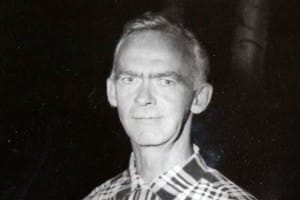 In 1961 after a major fire destroyed most of the sawmill, Jud decided to change the focus from wholesale to retail lumber. In 1969, Viking was moved to its present location on Route 1, Searsport Avenue. The Belfast bypass was built where part of the former lumberyard stood.
In 1977, Jud asked his eldest son, David, to move home and join the Viking team. After much thought, David decided to move back to Maine and learn about his father's business. Jud semi-retired in 1978 when he turned the business over to David.
A few years later, David's sisters decided to move home and join the team as well. Erin Flanagan in 1981 and Maureen Flanagan in 1983. David, Erin, and Maureen still run the business to this day.
In October 1987, another fire caused extensive damage to the store. Most of the inventory, including hardware, paint, telephones, computers, and office equipment, were lost. Thanks to the help of many dedicated employees and customers, we could open for business the next day!
In 1992, Viking started to grow when we bought a lumberyard in Vinalhaven, Maine, formerly known as Island Lumber. In 1994, Viking built a lumberyard in Warren, Maine, bought what was formerly W.R. Monroe's in Lincolnville, Maine, and opened a full-service sawmill at the Belfast location called "Pine Tree Products." The sawmill enables us to saw our own timbers and do a lot of custom milling.
In 2001, Gene Flanagan, brother of David, Erin, and Maureen, joined the team as our Lincolnville location manager. In 2003, we bought the former L.A. Gray lumberyard in Hancock, Maine, to serve our customers in that area. In 2010, to expand product offerings for all of our customers, we opened a new hardscape yard in Warren, Maine, with a wide variety of landscaping materials.
In 2016, we opened another hardscape yard next to our Belfast location on Searsport Avenue. In 2011, we opened four new locations throughout Maine that were previously Rhoades Building Products (formerly H.F. Pinkham and Granville Lumber) in Blue Hill, Holden, Machias, and Milbridge. In the same year, we opened a Drafting and Design office in Damariscotta.
After working summers and school vacations, the 3rd generation joined the team full-time with William, Gene's son, in 2011, Isabel, David's daughter, in 2015, and Conor, David's son, in 2018. Today, we have full-service locations in Belfast, Blue Hill, Hancock, Holden, Lincolnville, Machias, Milbridge, Vinalhaven, and Warren and a Drafting and Design Office in Damariscotta.