Storm & Screen Doors
Larson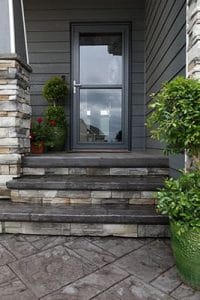 From your front door to your back porch and every room in between, Larson has products to make your home better. Larson Manufacturing is recognized for making homes better with a market-leading selection of storm doors, high-efficiency interior doors, storm windows, porch windows with retractable screens, and other door and window innovations.
Larson storm doors come in a variety of colors, styles, and ventilation options. Available in full view with interchangeable glass and screen, Screen Away® Retractable screen, Multi-Vent®, and Single-Vent. Viking stocks select Larson doors and in select locations. Learn more about Larson here 
Andersen
Andersen storm and screen doors offer many innovative features designed to make them easy to use and install. Andersen designs storm doors and screen doors to make your life easier with styles, options, and features to fit your needs. Available in full view interchangeable, full view retractable, ¾ light panel ventilating, and ½ light panel ventilating. Learn more about Andersen here. 
SERVICE
To ensure we carry through with our customer service, we have two certified warranty representatives, Bernie Garrigan and Chris Sherman. Both are certified by Andersen as specialists to troubleshoot almost any problem that may arise. Additionally, Bernie is certified by Loewen as a specialist. No matter what brand of window or door, we have the service to back it.