Hardscape Supplies
Viking Lumber has been providing high-quality building materials to Midcoast Maine since 1945. Over that time, we have expanded to nine locations in Maine. In 2010, we opened Viking Hardscapes to expand our product offerings and better serve our customers. We have the bricks, pavers, segmental retaining wall systems, granite, or natural stone you need to make your landscape beautiful!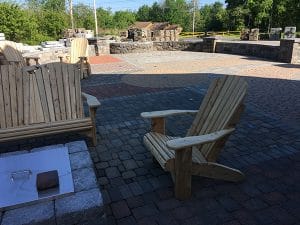 Bricks
Clay brick has been a staple building material for centuries. Their durability and beauty make them ideal for building facades, chimneys, fireplaces, and walkways.
Pavers & Segmental Retaining Wall Systems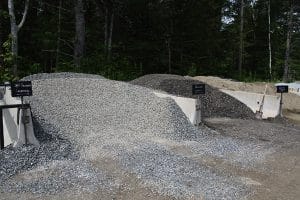 Interlocking pavement systems (pavers) provide an attractive, cost-effective alternative to poured concrete or asphalt in walkway and driveway applications. The system consists of a compacted gravel base, a sand setting bed, pavers, joint stabilizing sand, and edge restraint. Pavers are available in single and multiple-piece systems. They feature numerous styles and colors. Additionally, we have the right aggregates and paver accessories to ensure your project stands the test of time.
Granite & Natural Stone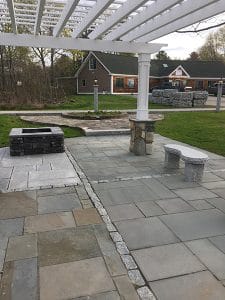 With our strong Maine roots, it's only fitting that we offer a selection of stone native to our home state. By leveraging our relationships with local quarries, we can offer our customers unique product offerings from our own backyard. As prideful as we are about our selection of native stone, we must admit that other areas of the country have some beautiful stone to offer.
To ensure our customers enjoy the widest selection of colors and textures, we have aligned ourselves with stone suppliers who source material throughout North America. Though hardscapes materials are available through all locations, we have extensive showrooms at our Belfast and Warren Hardscape locations.