Interior Doors
Simpson Fir Doors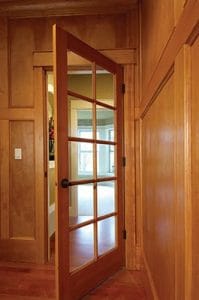 As life goes through your home, you need the right doors to be part of it. Simpson's fir interior panel and bifold doors are created with the same level of care and craftsmanship that goes into every Simpson door. Available in many options to fit the style you want and functionality you need including but not limited to panel, French, louver, bifold, special pantry and chalkboard doors.
Masonite Pine Doors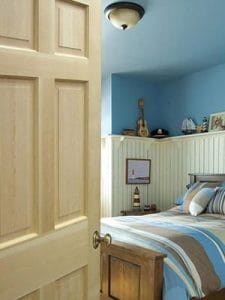 Those who have a definite preference for the look and feel of pine can find the answer in Masonite's range of doors. Traditional and timeless; they're designed to fit seamlessly into any décor. These versatile doors are available in numerous styles and designs from the New England classic 6 panel door to bifolds, louvers, and French doors.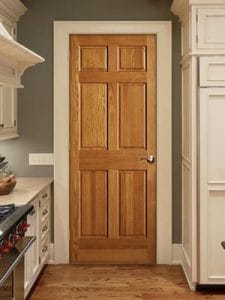 Simpson Oak Doors
The striking open grain and the rugged durability have made oak a popular choice for interior doors for years. Simpson's oak doors project an image of timeless appeal and enduring strength. The 6 panel, French, and bifold doors are offered in various sizes.
Knotty Alder Doors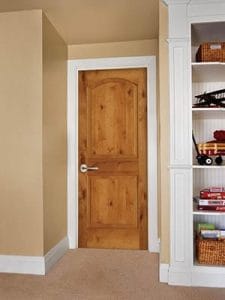 Knotty Alder has the strength of maple and the personality of pine. Alder is light brown in color with yellow and peach hues. A stained finish can further highlight the beautiful grain. The open, solid knots give knotty alder a more informal presence.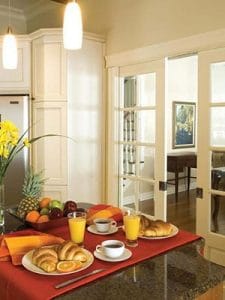 Primed Doors
BROSCO primed doors are constructed with 3/8" thick MDF flat panels. An engineered core stile for strength and stability with an HDF surface. A UV coating with high quality professionally applied guarantees every door is delivered ready-to-paint. Offered in primed panel, shaker, French, louver, and bifold doors.
Moulded Doors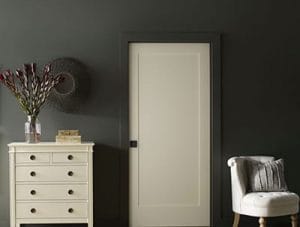 From popular six-panel doors to five, four, three, two and one-panel options – all of which preprimed and ready for finishing – JELD-WEN's full line of moulded doors offer a variety of designs that range from traditional to contemporary in smooth and woodgrain surfaces. All designs have the option of either a hollow core or a sound reducing solid core (ProCore).
The Millennium Collection MDF Doors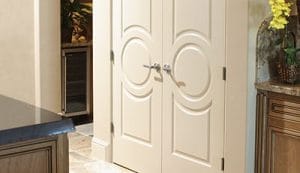 The Millennium Collection of Infinity, Ovation, Encore, and the new Bravo doors are crafted with Medium Density Fiberboard (MDF) components into a stable environmentally friendly door. The Infinity, Ovation, and Encore lines are time tested, patented construction and avoid problems of other composite doors – they will not shrink or split and have no possibility of stile and rail separation. The Bravo door is designed to show the traditional stile and rail construction while having the strength and stability of the MDF manufacturing process.
Learn more here 
SERVICE
To ensure that we carry through with our customer service, we have two certified warrantee representatives, Bernie Garrigan and Chris Sherman. Both Bernie and Chris are certified by Andersen as a specialist so that they can troubleshoot almost any problem that may arise. Additionally, Bernie is certified by Loewen as a specialist so no matter what brand of window or door we have the service to back it.